ARDHJE Award 2021 – Winner
The 2021 Ardhje Award Winner was announced by Lilia Kudelia, one of the international jury members (including Olson Lamaj and Markus Waitschacher ) during the opening ceremony of finalists exhibition on 14 of September, at Zeta Center – Tirana.
The winner of the 13th edition of ARDHJE Award for Young Visual Artists from Albania is Fatlum Doçi with his installation – "Flowers and Tears" (2021).
JURY MOTIVATION
It is exciting for us as jurors to be part of an award that champions committed and talented young artists in Albania. We were pleased to meet the finalists of this year's Ardhje Award and impressed by the projects they have accomplished thus far. All the works presented at this exhibition have the potential to expand even further the inquiries about language and difference, visibility and identity, historical trauma and the role that the museum has to play in commemorating it, which the authors well defined in their own unique ways.
After the review of the finalists' portfolios and the discussion of the works on view, all three of us agreed that the practice of Fatlum DOÇI deserves special recognition. We admired Fatlum's fluid transition between different art mediums and materials over the last few years. From jewelry to sculpture, from watercolors and painting to animation, his iconography sharply conveys Fatlum's sensibility and captures his authentic voice. Fatlum's work "Flowers and Tears"(2021) presented for the Ardhje Award articulates his personal mythology in a testimonial and poetic manner and we are thrilled to see how he will use the opportunity to speak about this in the context of an art residency in New York.
We congratulate Fatlum DOÇI as the winner of the 2021 ARDHJE Award for Young Visual Artists from Albania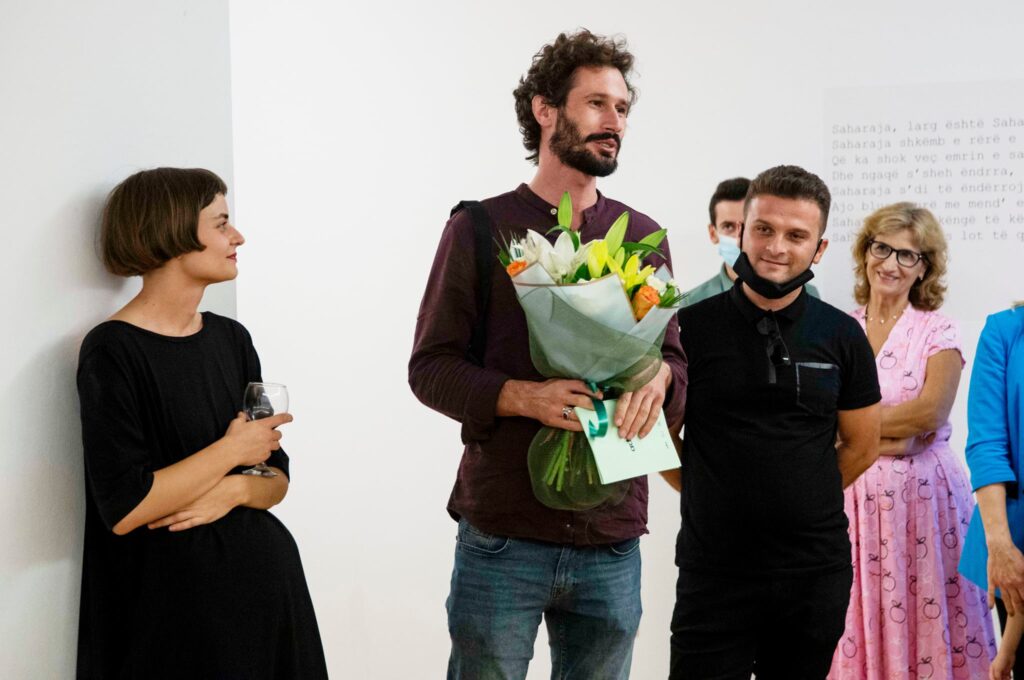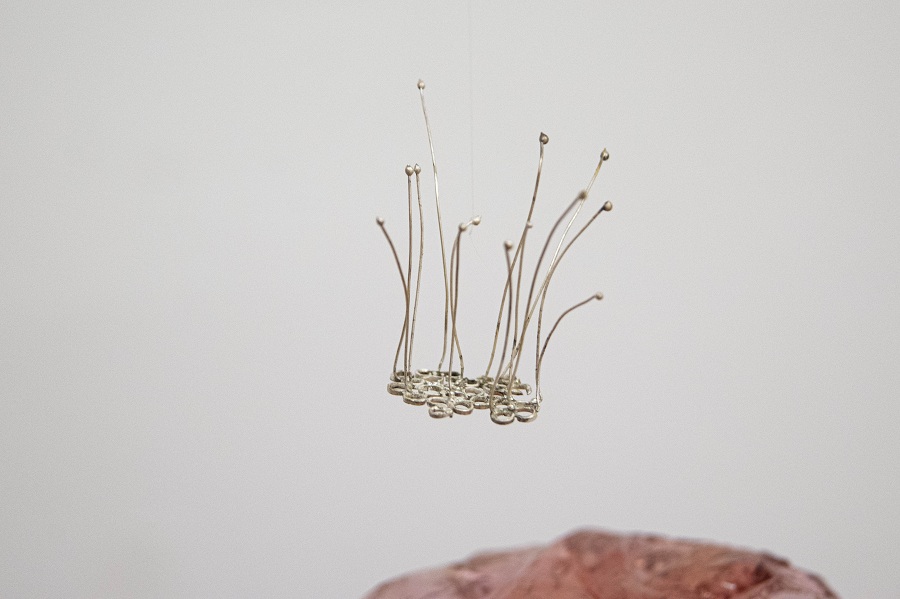 The ARDHJE Award 2021 Winner will have the opportunity to take part in a two-month artist-in-residency program in New York next year, organized by Residency Unlimited, and generously supported by the The Trust for Mutual Understanding, New York. Over the year 2022, the winner will also have an opportunity to show the results of his residency abroad through a solo exhibition at ZETA Center.
Besides Fatlum Doçi's instalation, the 2021 ARDHJE Award Finalists Exhibition (curates by Alban Hajdinaj) is featuring: single channel video and installation, by Sead kazanxhiu (Mudding, 2021), a 12 channels video installation, by Abi Shehu ("Saharaja, 2021), and a wallpaper, by Matilda Odobashi ("False Lines", 2021).
The exhibition remains open until September 24, 2021.