FRAMING THE SILENCE
Photo exhibition
April 17 – May 3, 2015
Within the framework of Oslo Photo Art School in Tirana
In collaboration with the Norwegian Embassy in Prishtina.
Artists: Marthe Bygdnes, Thyra Dedenroth Dragseth, Karin Kristine
Gaulin, Anne T Haugen, Torbjørn Havn, Anniela Øye Hegnar, Tim Høibjerg,
Åsne Kummeneje Mellem, Bjørnar Sira, Julie Anett Spangebu, Marthe
Thu, Anna Vindedal, Stine Raastad, Amanda Malmbekk, IngvildTjessem,
Kristine Glimsdal, Marius Eriksen, Mathilde Servan.
The part of the event it was the discussion by Prof. Stefan Çapaliku,
"About censorship in art".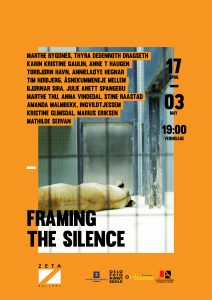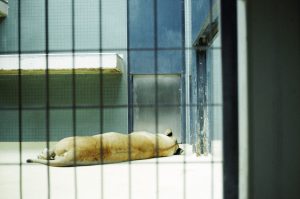 Kristine Glimsdal, 25 x 35 cm, print on paper
Foto from the opening