ARDHJE 2009
Curators: Zef Paci, Stefano Romano
September 29 – October 20
Artists: ALDI ZGJANI, BLERTA KAMBO, ENKELEJD ZONJA, GEDMOND LUSHKA, LEK GJELOSHI, LUÇJAN BEDENI, NERTILA PERE, SUELA QOSHJA, YLLKA GJOLLESHA.
This year the works of the nine artists shows us a trend of analyzing a dynamic Albanian reality, without skipping the observations of the past. Our reality changes in front of our eyes with a complexity and speed never seen before. Therefore, in their works seems as you are looking at an ongoing, constantly changing process. The international jury consisting of Ana Dzokic (Rotterdam/Belgrade), Edi Hila (Tirana/Albania) and AnriSala (Tirana/Paris), awarded Lucjan Bedeni as winner. Ardhje Award 2009, was supported by FAVA foundation, Academy of Art, Tirana and was organize by T.I.C.A. Institute of Contemporary Art and ZETA, center for the contemporary art.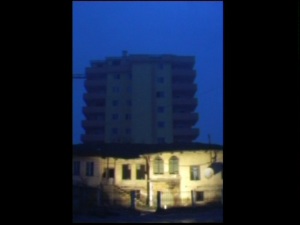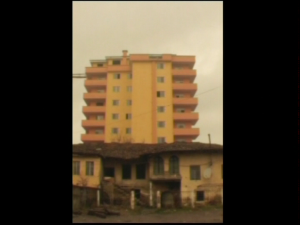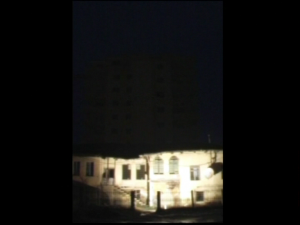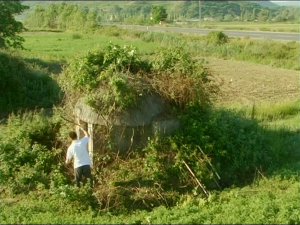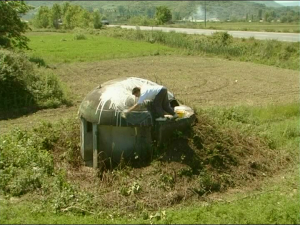 Luçjan Bedeni
Untitled, 2009. Single-channel video, color, sound; 106 minutes.
Scattered across the landscape of a country ruled by a hardline Communist dictator during the Cold War era, the ongoing presence of turreted concrete-and-steel bunkers in every corner of Albania has remained a haunting (and probably the most visible) relic of Enver Hoxha's paranoid master-project during the 1960s, 1970s and 1980s. In order to strengthen the ruling political party's control over citizens (and to cut off entirely their ties with the rest of the world), Hoxha embraced the idea of constructing as many defensive military objects as possible, thus increasing the sense of collective fear from potential exterior enemies. This completely surrealistic and dysfunctional architectural legacy is but a testimony of narcissistic and dehumanizing ideology, which kept ignoring the real needs of Albanians – for educational and economic development, for instance – for too long. At the center of Luçjan Bedeni's 2009 video-project is one of those bunkers: derelict since the early 1990s by the mountainous traffic-road, the mushroom-like cabin (a skeleton of the dark past) has been overtaken by nature and now unearthed by the artist-archeologist. Is he scrubbing the corpse from earth, branches and weeds so to make the bunker look fresh once again? Or is he performing a healing, shamanistic gesture to expose, once again and with a touch of irony, one painful fragment of his society's traumatic history? Finally, by re-approaching the bunker very directly and very personally, as if it was part of his family's property, Bedeni's 'house-cleaning' may be a physical action with ethical implications: undertaken from a historical distance that separates contemporary Albania from the shadows of its past, it aims at restoring dignity to something forcefully ignored – or something that was supposed to remain forever hidden from public view as a shameful mark of human inability to cope with the dark side of collective memory in a just and responsible manner.