Exhibition: "Individual Utopias"
Artist: LALA RASIC
7 May – 25 May, 2009
Production: TICA – Tirana Institute of Contemporary Art, Tirana
Co-production: Zeta Gallery, Tirana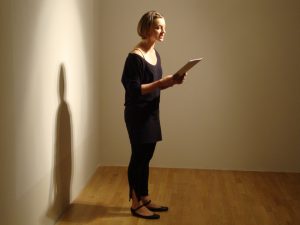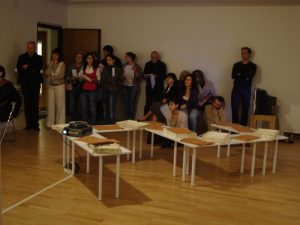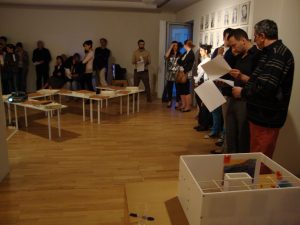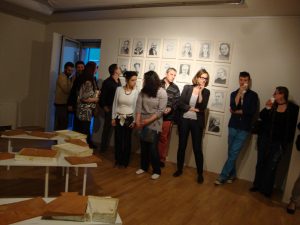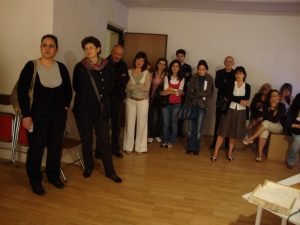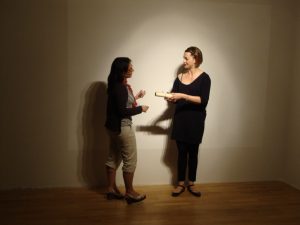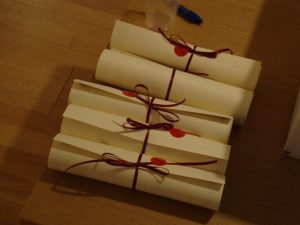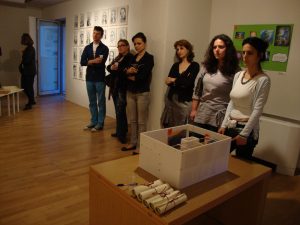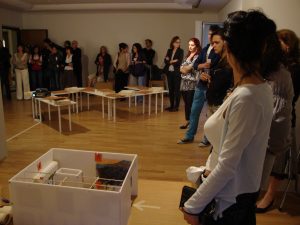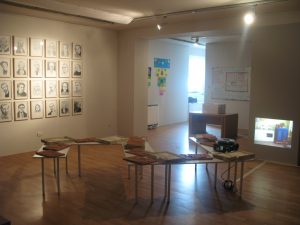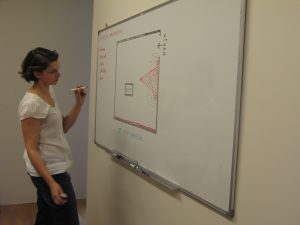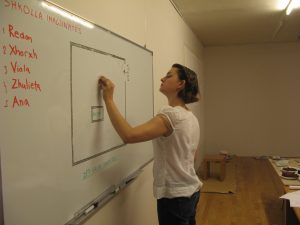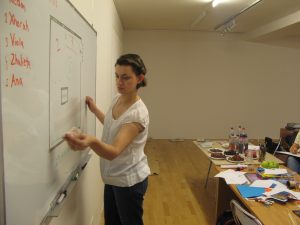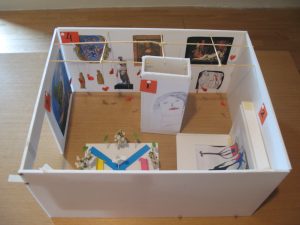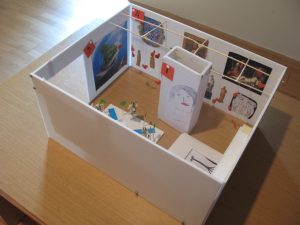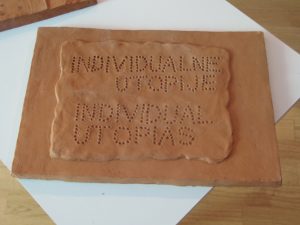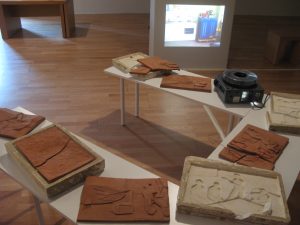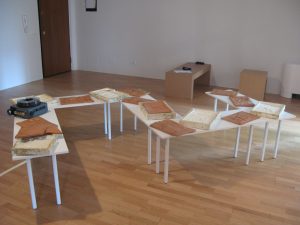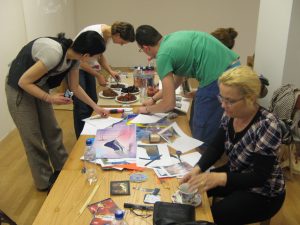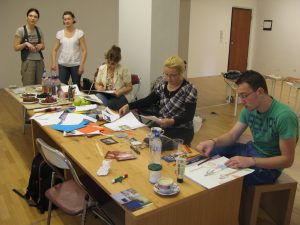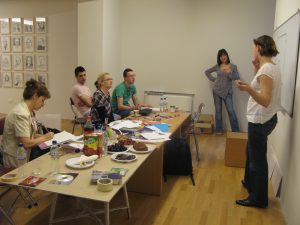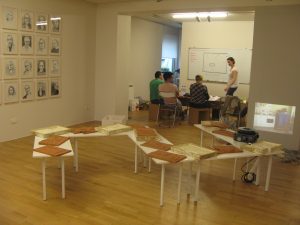 Exhibition "Individual Utopias", performance and workshop "Imagination School" with artist Lala Rašcic, is part of long term project INDIVIDUAL UTOPIAS NOW AND THEN – Discontinuity of generation dialogue or what do we have in common?, which is realised in cooperation with SCCA/pro.ba from Bosnia and Herzegovina http://www.pro.ba/, T.I.C.A. from Albania www.tica-albania.org, and New Media Center_kuda.org from Novi Sad www.kuda.org
Exhibition Individual Utopias is based on a true event that took place in the centres for mental health in Mostar during autumn 2007. Invited to participate in a workshop organised by the Italian organisation Connecting Cultures and SCCA, Sarajevo, artist Lala Rašcic immediately realised the dramatic potential of the events she was witnessing and decided then to write a script for an audio drama where one of the main characters will be a ceramic kiln….
Exhibition Individual Utopias is an art document that combines real and fabricated facts and problematisizes absurd and tragic-comical aspects of the everyday life in today's Bosnia and Herzegovina. This work talks about the presence of the international community in this country, characteristics of one divided city (city of Mostar) and limited power of art. Trough the title Individual Utopias the artist portraits unfulfilled expectations that are concerning herself but also all of the protagonists and creators of event that served her to tell this story.
Exhibition Individual Utopias consists of a number of elements including two videos, drawings, terracotta reliefs, an artist book containing the script of the audio drama and a live performance. Each of these elements is thread that feeds into one narrative. Until now, the exhibition displayed in different combinations of these elements or as a performance conducted repeatedly many times in: 10m2, Sarajevo; Individualne Utopije, B.O.P. Gallery, Zagreb; Mesto Žensk, ŠKUC Gallery, Ljubljana; SPA Port, Banja Luka; Art on Stage, Studio Live, Istanbul; Salon Revolucije, HDLU, Zagreb; Art Point Gallery, Bec; Gledati druge, Art pavilion in Zagreb.
Lala Rašcic is an artist born in Sarajevo, Bosnia & Herzegovina in 1977. Live and work in Zagreb and Sarajevo. Exhibiting since 1998. In her work, she uses variety of art formats: painting, sculpture, video installations. Since 2005, she deals with the sound and scriptwriting, which she herself performs in her video works.
The project "Individual Utopias Now and Then" has been supported by Swiss Cultural Programme in the Western Balkans, http://www.scp-ba.net/
For further inform please visit:
http://lalarascic.com/
http://www.pro.ba/utopije/