ARDHJE 2008
With each new dawn it's not the same world as the day before
November 14 – November 28
Presented by Edi Muka and Joa Ljungberg.
BEVIS FUSHA, HELDI PEMA, ELSA MARTINI, LEONARD QYLAFI, ENKELEJD ZONJA, ERA TULA, GENTI GJIKOPULLI
On November 14, 2008, during the opening of the second edition of the "ARDHJE" Award for Contemporary Art, the international jury selected Leonard Qylafi as winner of the year's prize, with the following reasoning: "His photos are able to reveal the complex structures of places and emotions by using a limited number of elements. Rich and at the same time very simple, the images of Leonard Qylafi are evocative and touching. The intimacy of the individual memory becomes universal through the use of light and his curious gaze upon life. The event was made possible through the generous support of: ADMIRAL –Novomatic Group of Companies, Austrian Embassy in Tirana, Italian Institute of Culture, Embassy of Sweden in Tirana and Moving Culture, in collaboration with the Foundation for Civil Society, New York and the Academy of Fine Arts.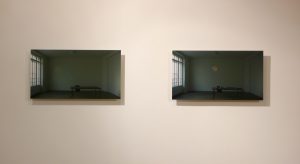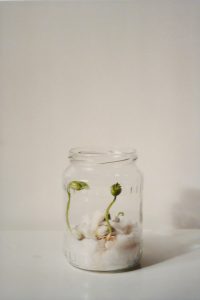 Leonard Qylafi
The Typology of Beginning #1, 2008. Photography, c-print on aluminum; 45cm x 30cm.
The Typology of Beginning #1, a single photographic work from 2008, anticipates the eponymous series of color photographs produced by Leonard Qylafi two years later. Each photograph in this series recalls the same elementary school experiment, involving grains of beans growing on wet cotton inside different types of habitats (glass jars that come in many different styles, shapes, and sizes). While re-enacting, through images, a personal experience from his childhood, Qylafi addresses humankind at large. Through the metaphor of people's individual relationship with the space where they are born and where they grow up (be it their family, society or overall environment), he pays attention to very personal, subjective experiences and differences that each subject undergoes in this maturing process.