Exhibition: "Synopsis"
Opening: 13 March 2008
In the series of paintings of artist Edmond Gjikopulli, following the first impression, which confronts us with a loyal reproduction of reality, what is noticeable is, firstly, all the paintings are in the same format, rectangle or square and secondly, despite the changeability of the 'event" or 'the subject', all of them have a meta-subject – CONSUMPTION. The 'repetition' of the dimensions, tones, colors and subjects – in their different appearances – creates an'Event". This is not obtained from the narratives of the different paintings in this series, but formed during the working process that the artist has chosen as his artistic act.
Edi Muka, curator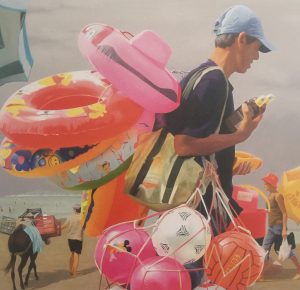 On the Beach, 100×100, oil, 2007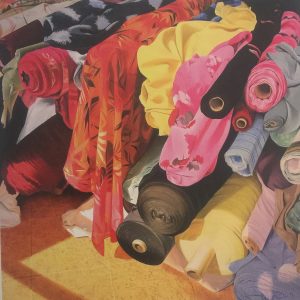 Fabrics by Kilogram, 75x75cm, oil, 2005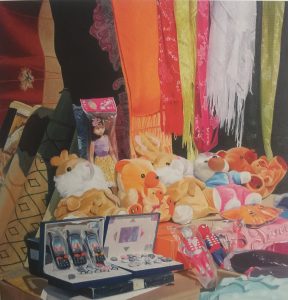 Bear and Bunny, 75x75cm, oil, 2005