The Path of Money – Albania
An Installative Performance in Two Iterations
by Peter Stamer and Ilya Noé
Iteration 1: Thursday, June 16
Iteration 2: Friday, June 17
At 7.30 pm
From June 1st to June 9, Ilya Noé and Peter Stamer, two Berlin-based artists, followed a 200 LEK banknote on its way through Albania. Using a mix of story-telling, visual documentation, and short performative actions, they will retrace their path and map some of their encounters with the (un)familiar. In English language.
The event is supported by Goethe – Zentrum Tirana, DOTA Austria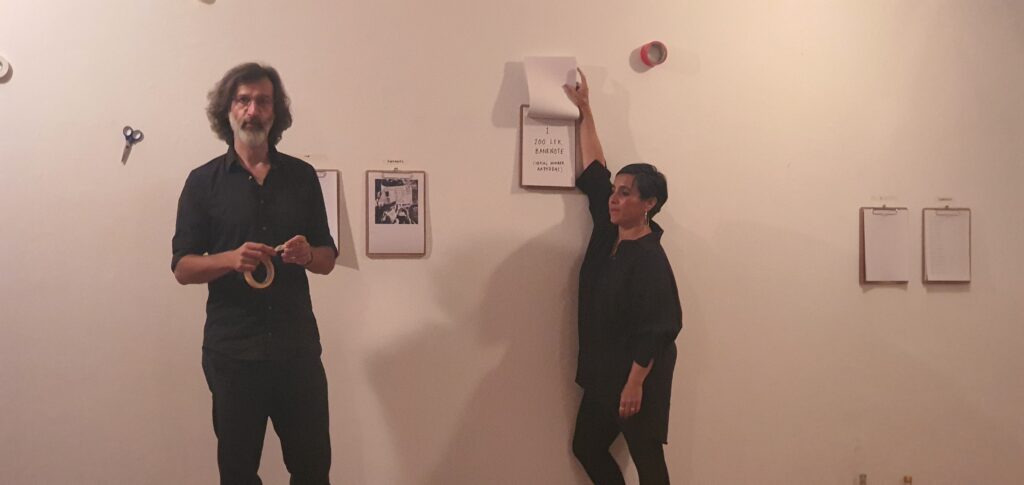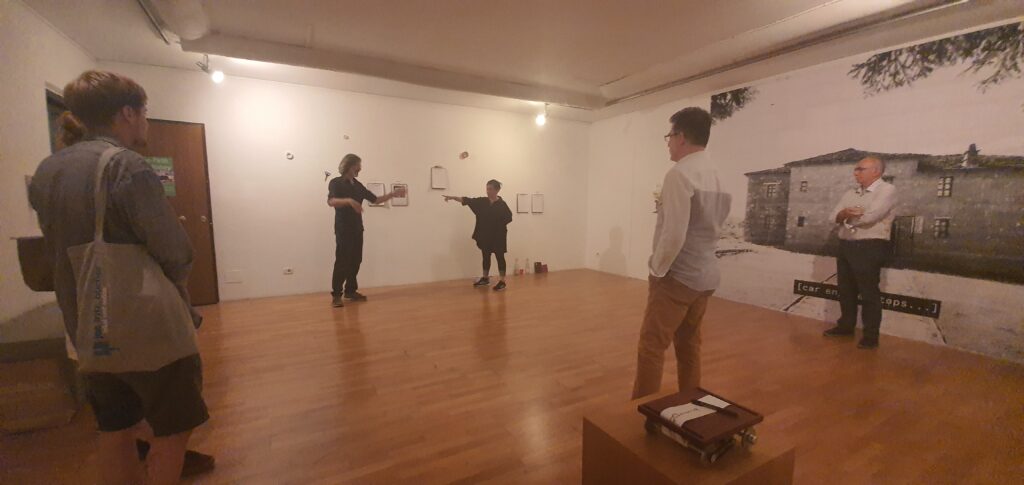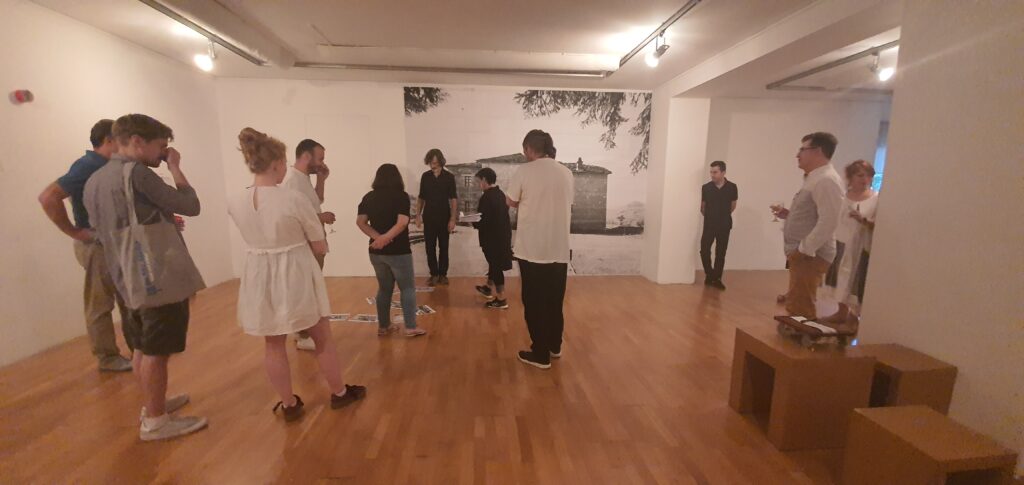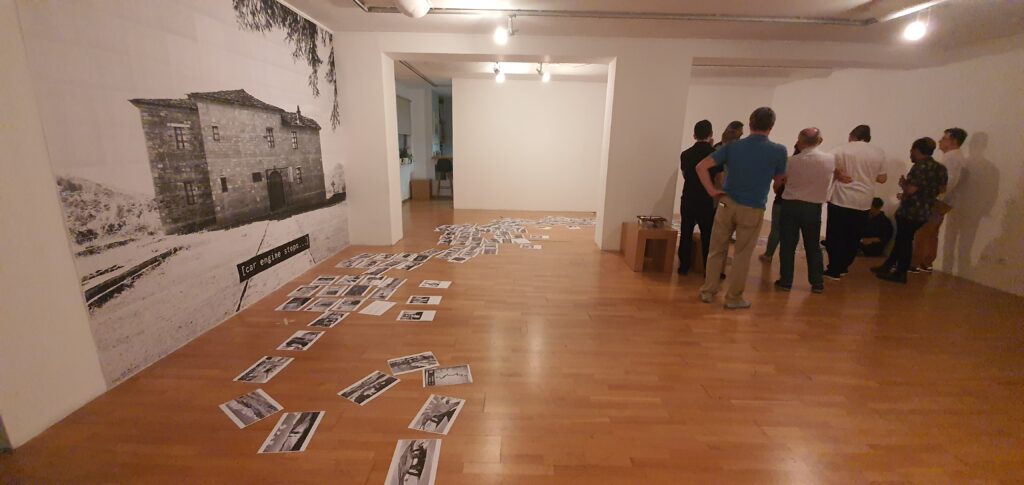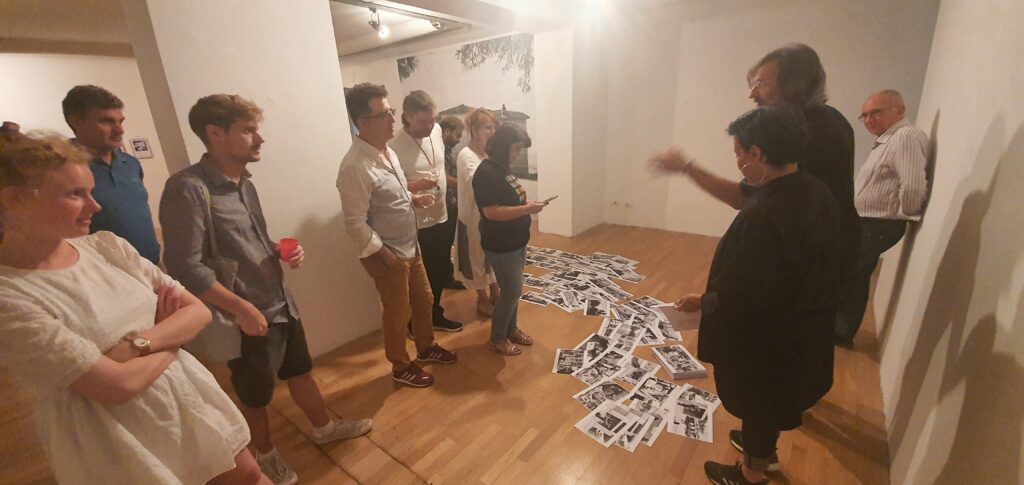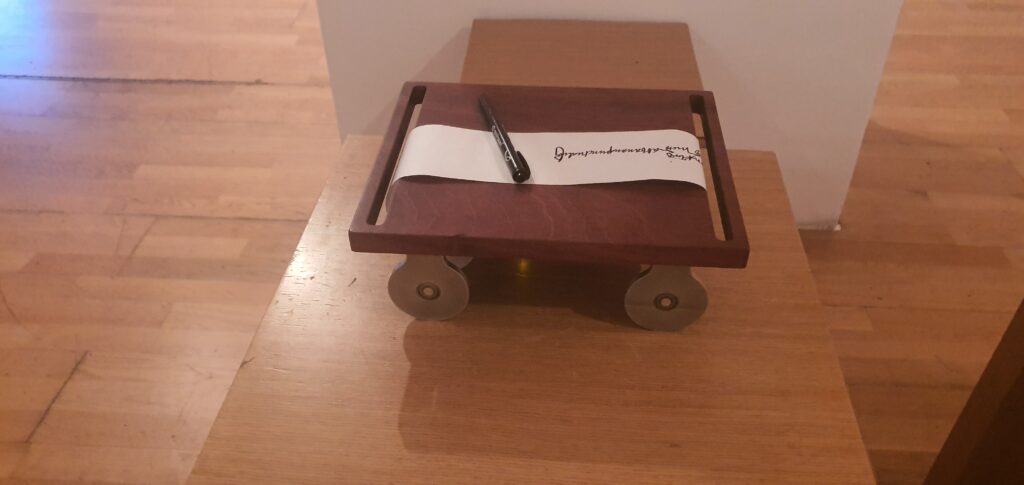 PETER STAMER (DE/A) is a Berlin- and Vienna-based German director, performer, author, mentor and curator in the field of contemporary theater, performance, and visual arts. His own works explore conditions for discursive and physical empowerment within given performative, social and narrative apparatuses. In 2020 Peter wrote and directed the audio play "April 26, 1986" which depicts the events of the Chernobyl nuclear meltdown from the perspective of Berlin bar guests the night before the catastrophe. The audio play is part of his tripartite transmedial project Wunderbar which also includes his novel Gesamtausgabe (Complete edition) written under pseudonym, and a music cassette which features songs of his performed by a fictitious German band named Störbild (residual image). In 2021 he wrote the script (together with Matthias Wittekind and Frauke Havemann) to Frauke Havemann's movie feature Be Right Back which premiered at the US-independent film festival Slamdance in February 2022. He is curating the Berlin performing arts festival Unter dem Pflaster (Under the Pavement) for the third time in summer 2022. Together with Ilya Noé, he sets out to explore the Path of Money in Mexico and Albania in spring and summer 2022. 
ILYA NOÉ (MEX/GER) is a visual/performance artist-researcher. Born and raised in Mexico City, she recently presented her work at the 12th Biennale of Shanghai, represented her country in Venice's OPEN2000, became a UNESCO-Aschberg Laureate, and was recipient of Mexico's National Young Art Award. A special guest at both the European Landscape Biennial in Barcelona and the International Biennial of Cerveira, her work has been showcased at the Boston Center for the Arts (USA), Centre d'Art Santa Mónica (Barcelona), AC Institute (New York), TRAFO (Poland), CAS Osaka (Japan), and at festivals such as Excentricités (France), Visions_V (Greece), and Performensk (Belarus). She has been artist-in-residence at the Banff Centre for the Arts (Canada), ZKU (Berlin), Campo Arqueológico de Mértola (Portugal), Museu de Sant Pol (Barcelona), MacLaughlin Natural Reserve (USA), and more recently at Centro de Artes San Agustìn (Oaxaca, México) and Impulstanz (Vienna) with Peter Stamer. She is now based in Berlin where she was one of the organisers the Month of Performance and is one of the founders of the city's Association for Performance Art. While pursuing her MFA and PhD at the University of California, Ilya taught courses in the departments of Art & Art History and Theatre & Dance. She has also lectured at the Münster Academy of Arts, Bard College, and HZT, as well as led workshops in Portugal, Spain, China, Sweden, Denmark, Germany and Mexico. Her writings have been included in books published by Palgrave and Lexington, and has contributed to the peer-reviewed journal Performance Research.