TICA – Tirana Institute of Contemporary Art and Zeta Center for Contemporary Art present the exhibition "GRAZ TIRANA RESIDENCY PROGRAM" with participating artists: Kurt, Nigel Gavus, Armando Lulaj, Ikin Beste Cirak, Shpëtim Selmani dhe Mira Klug on October 26, 18:30.
The exhibition presents the process and some research results of the artists during their stay in Tirana.
The exhibition is supported by the Land Steiermark – A9 Kultura, Europa, Außenbeziehungen.
About artists: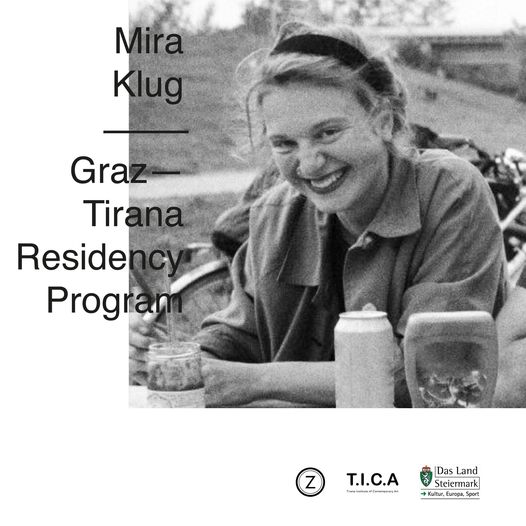 Mira Klug (*1992 in Graz) lives and works in Vienna. In 2020, graduated in the photography class at the fine arts department of the university of applied arts in Vienna. In her artistic practice, Mira investigates pattern as phenomena; its possible behaviour and form of appearance. By generating new systems of order, she relativizes the original sense of the predicted and pragmatic use of arbitrary practices and fleeting gestures. Her interdisciplinary work includes photography, installations and moving image.
Shpëtim Selmani (1986, Prishtina) is a writer and actor. He studied sociology at the University of Prishtina and completed his Master studies at the Faculty of Arts – Acting. He writes poetry, prose, drama, journalism and also plays in the theater. His books include: – Shënimet e një Grindaveci (Hot-tempered Notes), 2015. – Selected Poems 2010-2017 – Poetry in Time of Blood and Despair (Multimedia, Prishtina), 2017. – Libërthi i dashurisë (Booklet of Love), published in 2019, by Armagedoni in Prishtina."Libërthi i dashurisë" won the 2020 EU Prize for Literature.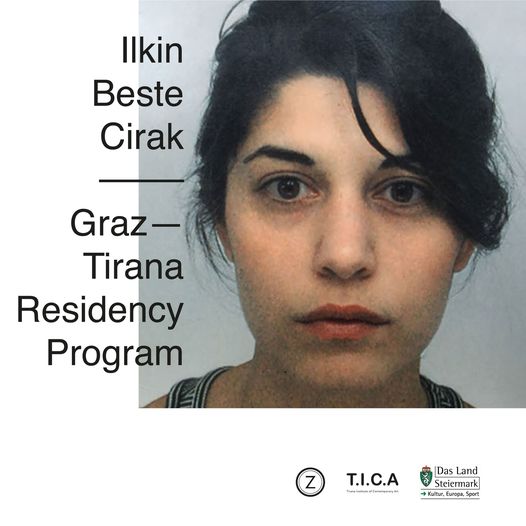 Ilkin Beste Cirak (1994, Izmir) is a visual artist and poet. She is a graduate of the University of Applied Arts (Social Design) and is currently studying Sculpture & Spatial Strategies at the Academy of Fine Arts Vienna. Starting from public spaces as the core of coexistence, she deals with localities, identity, cultural production and participation. She lives and works in Graz and Vienna.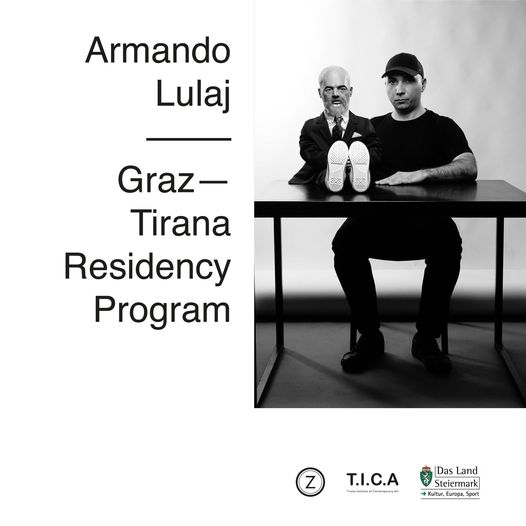 Armando Lulaj (1980, Tirana). He is a writer of plays, texts on risk territories, filmmaker, and producer of conflict images. He has no desire to submit to the context of local belonging – rather, he is orientated towards accentuating the border between economical power, fictional democracy, and social disparity in a global context. Following the completion of his studies at the "Jordan Misja" Art Lyceum in Tirana, he left Albania in 1998, one week after the assassination of a notorious Albanian Member of Parliament. He attended the Academy of Fine Art in Florence (Accademia di Belle Arti di Firenze) for two years, before being expelled in January 2001. Lulaj has participated in many international exhibitions, including: 1st and 3rd Prague Biennial (2003 & 2007); 2nd and 3rd Tirana Biennial (2003 & 2005); 52nd Venice Biennial – Albanian Pavilion (2007); 4th Gottendburg Biennial (2007); 6th Berlin Biennial (2010); 63rd Berlinale – Berlin International Film Festival (2013); 56th Venice Biennial – Albanian Pavilion (2015). His works are part of various important private and public collections. Publications include: Albanian Trilogy: A Series of Devious Stratagems, Sternberg Press, Berlin, 2015; CONTROL, Armando Lulaj / Marco Mazzi, Silvana Editoriale, Milan, 2020; Broken Narrative: The Politics of Contemporary Art in Albania, Punctum Books, New York, 2021 (forthcoming). Lulaj is founder and co-director of DebatikCenter of Contemporary Art (www.debatikcenter.net).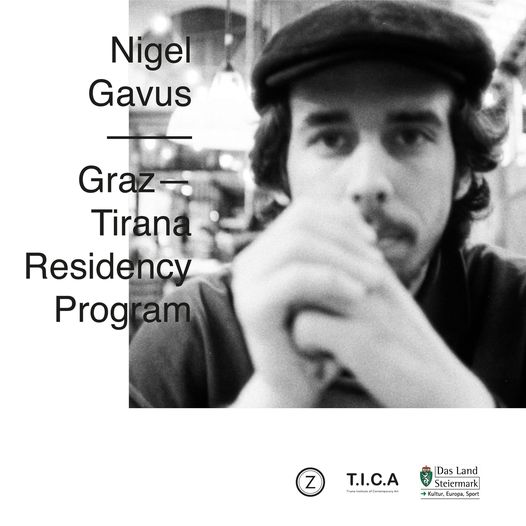 Nigel Gavus born 1992 in Graz, is an independent filmmaker and artist. He studied at the Filmschool – Friedl Kubelka for Independent Film and at the Academy of Fine Arts Vienna in the Department of Video- and Videoinstallation. In his work he deals with time, memory, identity and the relationship between poetry and cinema. He lives and works in Vienna.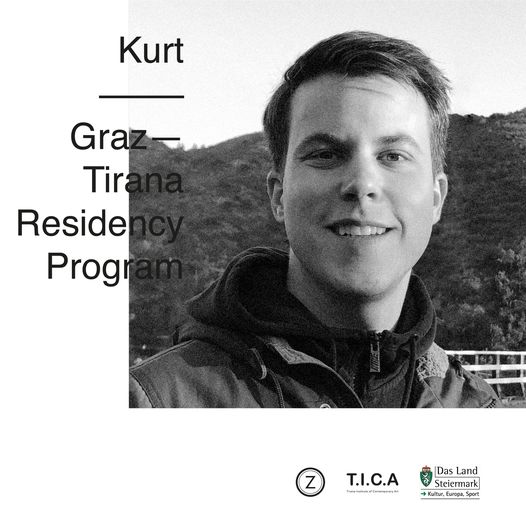 Kurt is a Visual Anthropologist. He focuses on the entanglement of people, politics, and place.Kurt holds degrees from Princeton University, Rutgers University, and Karl-Franzens University. His research revolves around concepts of solidarity, identity, and ownership. Kurt asks: How do people engage in neighborhood initiatives and negotiate both the immediate and long-term affects/effects that city politics, built environment, and urban planning have on their daily routine?Is the formation of a vocal bottom-up community for claims-making unintentionally turning the notion of "participation" into a call for people to govern themselves and thus rather serving a top-down political imaginary? Kurt has conducted ethnographic research, i.e., on the politics of memory, forgetting, and arts in public space, on the illicit transnational networks of street artists (AUT & SLO), on the spacial segregation of a Roma community (HUN), on short-term complicity and becoming-unseen in public transport (USA), and on urban renewal processes and people's forced exclusion from critical infrastructure in Chile. With a focus on sensory ethnography, Kurt is currently finishing his thesis-film at Georg-August Universität, Göttingen, which investigates the communal creation of art to combat urban shrinkage.