Undisclosed Drawings
Artist: EDI HILA
6 December 2007
The sketches and the water colors are the product of a difficult era. They
convey the internal battles of the artist while he was living and working in
the context of a climate of dictatorship when freedom was fully suppressed.
They are keep sake journals and do not represent an accurate reproduction
of facts, but rather a reflection which seeks to artistically represent the
events and the feelings that linger in the artist's memory.
By Zef Paci, Art History Professor at the Academy of Art.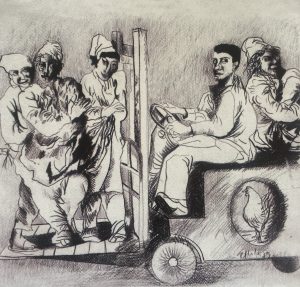 Intelektuali dhe gratë/the intellectual in the middle of the women, 32×35, laps, 1975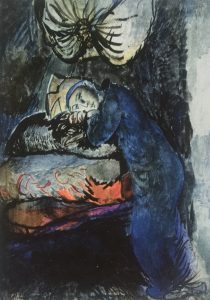 Nën thasë/ Under the sacks, 43×28, akuarel, 1975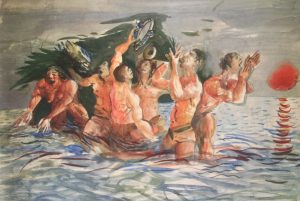 Orkestra e ujit/the water orchestra, 51×36, akuarel, 1987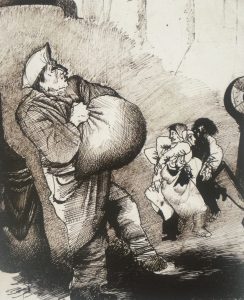 Burri me thesin/ Man with sack, 23x 25, tush, 1975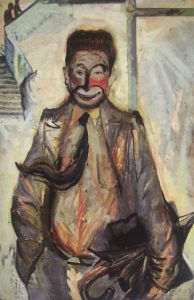 Operativi i zonës, area security officer, 60×40, vaj ne karton, 1970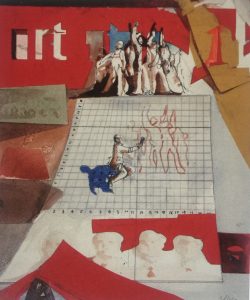 Duke pregatitur 1 majin/ preparing for the first may, 29×23, kolazh, 1978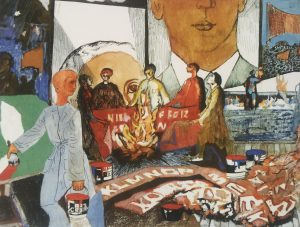 Duke tharë parullat / drying the banners, 31×24, akuarel, 1979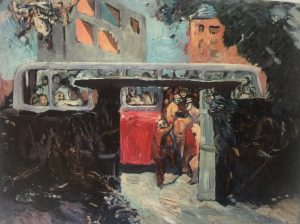 Dy portat / two doors, 49×36, oil, 1970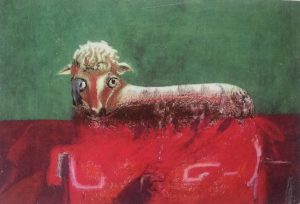 Qengji i bardhë/ White lame, 28×30, pastel, 1970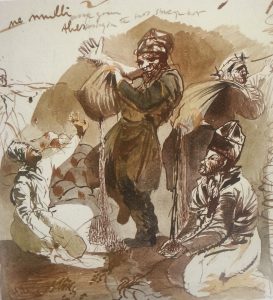 Loja me thasët e shpuar / game with pierced sacks, 21×24, akuarel, 1975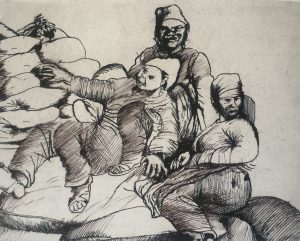 Gratë ulur mbi thasë/ women stting on the sacks, 20×21, tush, 1975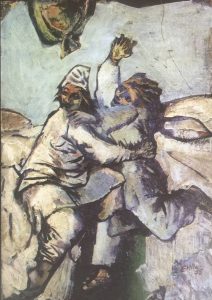 Gratë që grinden/quarreling women, 34×50, oil, 1975